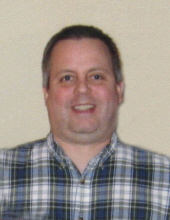 Obituary for Robert Charles Meyer
Robert Charles Meyer, 53, of Versailles, a Neuroscientist, died Tuesday, July 10 at the University of Kentucky Medical Center. Born in Detroit, Michigan, he was the son of Betty Meyer of Versailles and the late Charles H. Meyer. In addition to his mother, he is survived by a daughter, Elizabeth Meyer, a son, Josef Meyer, his former wife, Laura Meyer, all of Bloomfield, MO, and two sisters, Barbara Meyer of Virginia and Karen Meyer Randols of Lexington, KY.
There is no visitation. Private family services will be at a later date.